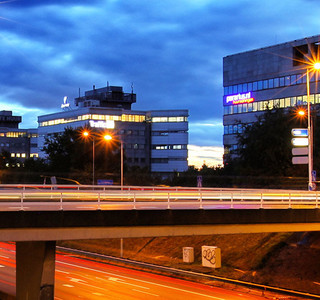 Xpat Journal: Pararius Largest Expat Rental Website
As of last month, Pararius is the largest portal website for expat rental homes in the Netherlands. The website is available in 6 languages and shows around 4,000 rental homes in the Netherlands, a number that is growing rapidly.
The websie was launched on January 1, 2006. Due to the fact that it focuses exclusively on rentals and international visitors, it enjoys great popularity. More than 100 internationally orientated rental agencies have already become members and publish their listings on Pararius. Also the fact that the website is tailored for expats helps contribute to its popularity. Already this short period of time, the number of rental listings in Amsterdam, Rotterdam, Utrecht, Eindhoven and Maastricht farly exceeds that of competitors as Funda and Woonkrant.
The advantages of this rental website are numerous. Expats looking for a rental home enjoy: information available in six languages, an extensive and high-quality variety of rentals, listings by professional rental agencies, rent-specific search engines, an easy interface with photographs and excellent background information, the option of automatic e-mail notification, no registration required, and free and unlimited access.
Founder and managing director Jasper de Groot (31) is an experienced rental broker for expats. He comes into this game with years of experience in the generally complicated Amsterdam market – and a full understanding of what has been missing in this area. Until the arrival of Pararius, no substantial website existed for expats to find a rental home in the Netherlands, information was mostly available in Dutch and visitors often had tp pay before they could view rental listings at all. In addition, many websites ask for personal data such as an e-mil address. On Pararius, visitors can search the largest amount of rental properties in their own language and completely free of charge," says De Groot. Pararius is available in English, French, Spanish, German, Italian and Dutch.